November 3, 2011
News
Professor Paul Numrich provides analysis for NPR story
'Morning Edition' features his sabbatical work on Chicago mosques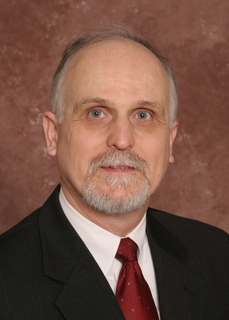 MTSO Professor of Religion and Interreligious Relations Paul Numrich provided expert analysis for a National Public Radio story about the growing presence of mosques in Chicago. The story, which aired nationally on NPR's Morning Edition Nov. 3, drew on Numrich's 2010 sabbatical studies of mosques in the six-county Chicago area.
His findings are presented on the website of the Pluralism Project at Harvard University. A map of the 91 mosques he located in metropolitan Chicago is accompanied by an essay describing his research methods and findings.
In discussing the implications of his research, Numrich notes in the essay that "new mosque construction has continued – even accelerated in Chicago – since the watershed of September 11, 2001. This has occurred in spite of – perhaps because of, in some sense – growing anti-Muslim sentiment in the country. This is no trivial fact as it bespeaks the civic maturity of American Islam. Building a new mosque requires interaction with government authorities, neighbors, local community interests, contractors, vendors, and others. In today's hypertense atmosphere, the lesser known story is that of the successful construction of new mosques across the country."
Numrich holds the Snowden Chair for the Study of Religion and Interreligious Relations at MTSO. His most recent book is The Faith Next Door: American Christians and Their New Religious Neighbors, published by Oxford University Press in 2009.
Methodist Theological School in Ohio prepares transformational leaders of many faith traditions for service to the church and the world. MTSO offers master's degrees in divinity, counseling ministries, theological studies and practical theology, as well as a Doctor of Ministry degree. For more information, visit www.mtso.edu.
CONTACT:
Danny Russell, director of communications
drussell@mtso.edu, 740-362-3322
Paul Numrich, professor of religion and interreligious relations
pnumrich@mtso.edu, 740-362-3443