Williams Lectures
What can Medieval Spain teach us about religious coexistence?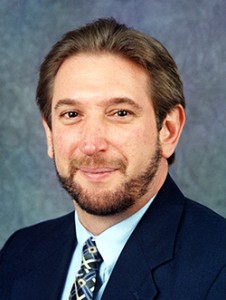 As the modern world struggles with tensions between major religions, Albert Hernández believes Medieval Spain offers a legacy worth exploring. Hernández, interim president and associate professor of the history of Christianity at the Iliff School of Theology in Denver, will lead the Williams Institute at Methodist Theological School in Ohio.
Under the Theme "Lessons from Medieval Spain: Religion's Power to Unite or Divide," Hernández will present two lectures: "The Tragedy of Andalucía: A Lost Legacy of Coexisting Religions" at 7 p.m. Feb. 26, and "Nationalism and Memory: Casting Religions as Neighbor or Foe" at 11:30 a.m. Feb. 27. Both lectures will be in the Alford Centrum on the MTSO campus, 3081 Columbus Pike in Delaware, Ohio. They are free and open to the public. No registration is necessary. Read more.