Gifts of Significance
Leaving retirement plan assets to MTSO has many benefits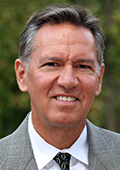 By Rev. Stan Ling
Special Assistant to the President for Advancement
A gift of retirement plan assets after your lifetime is easy, financially prudent and one of the most significant ways you can support MTSO's mission.
Retirement plans are subject to income taxes and possibly estate taxes. For those who owe estate taxes, nearly 60 percent of the value of your retirement plan may be paid in taxes when left to individuals after your lifetime. When you name MTSO as the beneficiary of your retirement plan assets, your estate will receive an estate tax deduction for the amount passing to MTSO. Plus, you are able to:
Provide a substantial gift to the school.
Memorialize your achievements or values with an endowed fund.
Recognized your loved ones or mentors by naming a fund in their honor.
Make a larger gift than might have been possible in your lifetime.
Retain control of your assets and use them during your lifetime.
How it works
Contact us for sample beneficiary designation language.
Ask your retirement plan administrator for a beneficiary designation form.
The gift to the school may be stated as a percentage of your retirement plan.
A separate agreement with the school is executed to define the eventual use of your gift. Please contact us for a sample agreement.
Our students have benefited mightily over the years from the generosity of members of our Sterling Society, which recognizes those who have included MTSO in their estate plans. If you haven't already, I hope you'll contact me via email or at 740-362-3130 to discuss joining this very special group.
All gift options should be discussed with your legal, tax and financial advisors. I look forward to speaking with you and your advisors about your desire to invest in the lives of lasting significance that are taking shape at MTSO.