From The President
A new arrival and a growing collaboration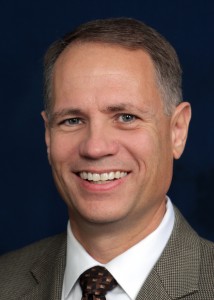 Greetings from our beautiful campus, where we are in the midst of an exceptionally eventful and exciting Spring Semester. In this issue of Campus View, you'll read below about some of the things we have planned for our extended community, including the Williams Institute Lectures, and our second year of collaboration with the Lake Institute on Faith and Giving. You'll hear about other happenings in coming weeks and months. First, though, I'd like to share some news with you.
I am pleased to announce the appointment of Dr. Denise Lewis as assistant professor of pastoral care and counseling. Dr. Lewis is a graduate of MTSO's MA in Counseling Ministries program and earned her Ph.D. from Ohio University. She is a licensed professional counselor in Ohio, Pennsylvania and New Jersey.
Prior to this academic year, she served as assistant professor at Fairleigh Dickinson University. As you may know, Dr. Lewis is currently serving a one-year term appointment for 2012-13, following the retirement of Dr. Vergel Lattimore, our longtime professor and MACM program director. I am delighted that Dr. Lewis is joining our faculty, and I hope you will join me in welcoming her in this new role. More information about her is available on her faculty web page.
As announced last fall, MTSO and Garrett-Evangelical Theological Seminary have entered into a collaboration to enhance the ways both schools fulfill their mission. Our effort to advance a shared use of educational technology with integrity is under way.
A first coordinated effort has already begun, with creative interactions between students studying pastoral care and counseling on both campuses. A team of faculty and staff from both schools is working hard to bring the next phase to fruition. And the joint task force that was assembled to consider new structural and programming alliances between the two seminaries continues to make progress through ongoing meetings.
Along with those things, I am interested in hearing your thoughts and questions about this collaboration, so I invite you to join me on a conference call Wednesday, March 13, at 10 a.m. To participate at that time, simply dial 800-791-2345 and, when prompted, enter the teleconference code 23482.
These are invigorating times for this seminary we hold dear. Thank you for all you do to uplift MTSO's vital mission with your prayers, your gifts and your service.