From The President
Where we stand, thanks to your generous support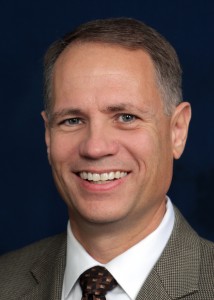 As you read this new edition of Campus View, I want you to know how appreciative I am that so many of you engaged the life of the school in so many ways this past year.
I am particularly grateful that you were able to provide financial support for our shared work and mission. At a time when an increasing number of seminaries are experiencing significant financial stress, you are helping us buck that trend.
Gifts to the Methesco's Greatest Needs and Seminary Scholarship funds totaled $308,371 in the fiscal year that ended June 30, up from $303,994 last year. Total giving for the fiscal year was $1,166,093, up from $925,430 last year. Furthermore, as of June 30, our managed endowment was at its all-time high. The (unaudited) total was $39.4 million.
We currently spend 5.25 percent of the endowment each year. The largest portion of that spending is for student scholarships and aid, which are crucial to our effort to prepare the very best leaders with the least student indebtedness possible.
I rarely use this space to talk in depth about finances, but considering our stable and healthy outlook during a time of real challenge for many seminaries nationwide, I would be remiss if I didn't stop to express my gratitude.
So, on behalf of those who learn, teach and serve in many ways on our campus, I thank you for your past support and for considering what you might be able to do in the year ahead.