COOKING VIDEOS
'Good and Healthy' series features Seminary Hill Farm produce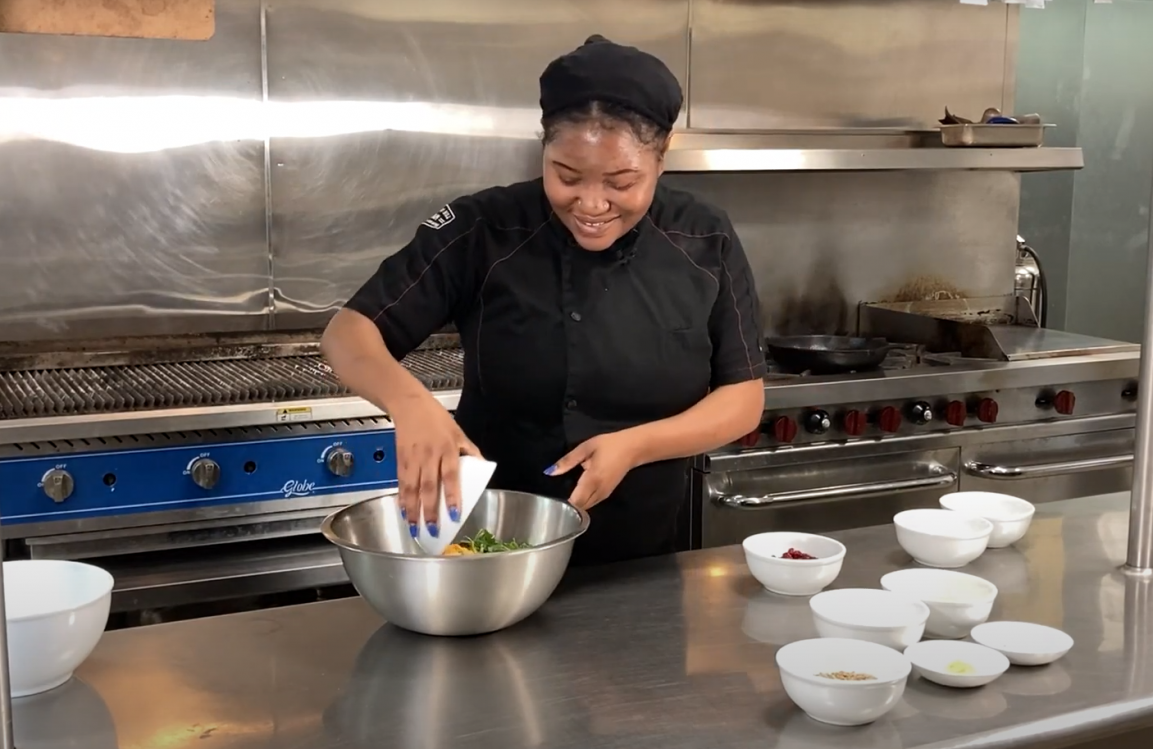 Tapping the expertise of the Dunn Dining Hall kitchen, MTSO is offering "Good and Healthy," a video cooking resource for the All People's Fresh Market, an initiative of Community Development for All People on Columbus' south side. In a series of seven videos, MTSO Sous Chef Daejah McCormick offers recipes using fresh Seminary Hill Farm produce being provided to those who shop at the Fresh Market.
The pilot summer program is funded through a grant by the Harry C. Moores Foundation to MTSO's Community Food and Wellness Initiative.
The videos are part of intensive learning workshops serving 15 families, with a focus on underlying health conditions such as hypertension and diabetes. This project fulfills a Community Food and Wellness Initiative objective: to facilitate expanded distribution of Seminary Hill Farm's produce in low-income neighborhoods and support the educational programs with our community partners.
The first five videos are available here. Two more semi-weekly videos will be added to the web page in coming weeks.