Opportunity for alums and friends
Take an educated trip to the Holy Land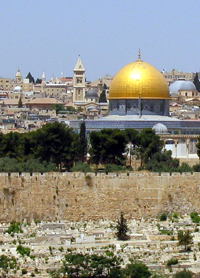 Alumni and friends of MTSO are invited to join MTSO students and faculty for a cross-cultural trip to Israel/ Palestine May 24-June 7, 2017. Full details, including a downloadable information flier, are here. The trip will be led by Professor John Kampen and Associate Professor Yvonne Zimmerman, with Assistant Professor Ryan Schellenberg accompanying.
The individual cost for the trip will be between $3,600 and $4,100, depending on the number of participants. It includes all breakfasts and dinners as well as three lunches. Also, non-students will be considered auditors and will need to pay the audit fee of $200 for the course ($75 for seniors).
A commitment to the trip and a $200 deposit will be required by Dec. 10. Full payment of the fee for the trip is due Feb. 10. That is also when the school will need your passport information.