September 21, 2012
Event
Christopher Purdy talks Mozart
The Classical 101 FM host will compare the MTSO library's recordings of the Requiem Mass Oct. 4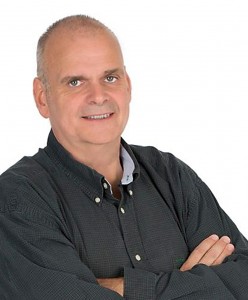 Methodist Theological School in Ohio welcomes Classical 101 FM host Christopher Purdy for a discussion of Mozart's Requiem Mass. The free event will be held at 11:30 a.m. Oct. 4 in Gault Hall on the MTSO campus, 3081 Columbus Pike in Delaware.
Purdy, host of such programs as Classical 101 by Request and Musica Sacra, which features sacred choral music, will discuss several different recordings of the Requiem available in MTSO's Dickhaut Library.
"Mozart's Requiem is arguably one of the most dramatic and intense works in the history of classical music," said Paul Burnam, director of the library at MTSO. "Mozart started its composition just before his death, and it was completed by F.X. Sussmayr. The Requiem is closely associated with momentous events such as the Boston Symphony's performance soon after the death of President John F. Kennedy and following the Sept. 11, 2001, terrorist attacks. I look forward with great anticipation to the performances Christopher will discuss with us."
MTSO is hosting Purdy in celebration of Theological Libraries Month. The event is funded through a grant by the American Theological Library Association.
Methodist Theological School in Ohio prepares transformational leaders of many faith traditions for service to the church and the world. MTSO offers master's degrees in divinity, counseling ministries, theological studies and practical theology, as well as a Doctor of Ministry degree. For more information, visit www.mtso.edu.
CONTACT:
Danny Russell, director of communications
drussell@mtso.edu, 740-362-3322