March 27, 2015
Event
Faculty lecture addresses pursuing happiness across cultures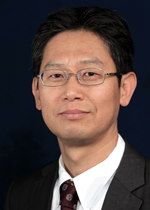 MTSO professors Paul Kim and M. Fulgence Nyengele will deliver a faculty lecture titled "Pursuing Happiness Across Cultures: Positive Psychology, Bible, Korean Jeong, and African Ubuntu in Creative Dialogue" at 1 p.m. April 9 in the Alford Centrum.
The presentation will explore the concepts of human happiness, well-being and flourishing through the literature of positive psychology – specifically the work of Daniel Gilbert, Christopher Peterson, Martin Seligman and others, as well as through the book of Ecclesiastes, in creative dialogue with the Asian cultures of jeong and the African tradition of ubuntu.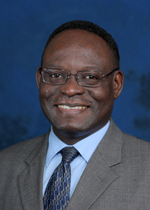 Nyengele and Kim will critically examine the challenges, potentials and implications of this unique interdisciplinary approach for biblical interpretation and for the practice of pastoral care and counseling in our culturally diverse and globalizing world.
Paul Kim is professor of Hebrew Bible in MTSO's Williams Chair of Biblical Studies. M. Fulgence Nyengele is professor of pastoral care and counseling in MTSO's Chryst Chair in Pastoral Theology.
The lecture will be broadcast live online and archived through MTSO's Livestream page.
Methodist Theological School in Ohio prepares leaders of many faith traditions for lives of lasting significance in service to the church and the world. In addition to the Master of Divinity degree, the school offers master's degrees in counseling ministries, theological studies and practical theology, along with a Doctor of Ministry degree.
CONTACT:
Danny Russell, director of communications
drussell@mtso.edu, 740-362-3322