May 24, 2023
NEWS
July classes offered for credit or auditing
Methodist Theological School in Ohio is offering two courses for auditing or three hours' credit during the summer term.
Audit fees are $200 per class, with a reduced fee of $75 for those 60 or older. Auditors simply need to complete the brief non-credit application at www.mtso.edu/courseauditing.
Visiting students pursuing graduate degrees at other seminaries or divinity schools are welcome to register at www.mtso.edu/visitingstudent to take either course for three hours' credit at MTSO's standard tuition rates.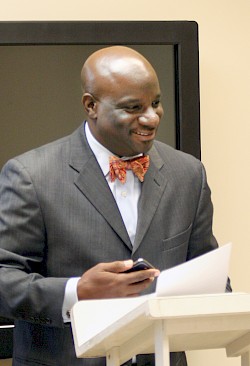 American Christianity in Black and White
Monday, July 10, through Friday, July 14, 9 a.m.-4 p.m.
This is a HyFlex synchronous course, offering attendance in person or online.
This course examines the complex role that race has played in the Christian community in America from the nation's founding to the present. Paying special attention to the complex relationship of race and racism, students will examine such themes as: slave religion and colonial society; the evangelical awakening of the 18th century; blacks and whites within the Baptist, Methodist, Holiness, and Catholic traditions; the ecumenical movement; the civil rights movement; and, the relationship of Black and white Christians in the current spectrum of American Christianity.
The course is taught by Mark Kelly Tyler, a fully affiliated faculty member in homiletics and African-American studies.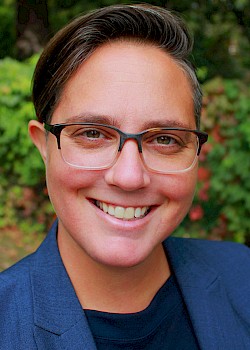 Women and the Ethics of Leadership
July 6, 13 and 20 (Thursdays), 9 a.m.-4 p.m.
This is an online synchronous course, meeting virtually in real time.
This course focuses on women's leadership from womanist, mujerista and feminist perspectives, incorporating ethical issues women face in arenas of work and ministry. The goal is to create alternative practices for women to develop as effective leaders. Critiques of current understandings of power and leadership ethics, narratives and research by women will be focal resources for students.
The course is taught by Kate Common, visiting professor of practical theology and a Louisville Institute postdoctoral scholar.
To learn more about taking either of the above courses, contact the Admissions Department at admissions@mtso.edu or 800-333-6876.
Methodist Theological School in Ohio provides theological education and leadership in pursuit of a just, sustainable and generative world. In addition to the Master of Divinity degree, the school offers master's degrees in practical theology, social justice and theological studies, along with a Doctor of Ministry degree.
CONTACT:
Danny Russell, communications director
drussell@mtso.edu, 740-362-3322