December 5, 2011
News
MTSO awarded 224-volume science and religion library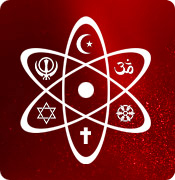 The International Society for Science & Religion has selected Methodist Theological School in Ohio as an ISSR Library awardee. At no cost to the school, the ISSR is providing MTSO's Dickhaut Library with 224 volumes, spanning subject areas from ecology to cosmology to bioethics. If the volumes had been purchased separately, Dickhaut Library Director Paul Burnam estimates the price would have exceeded $13,000.
In a Nov. 23 letter to Burnam, ISSR Executive Editor Pranab Das wrote, "Your application was reviewed under a competitive judging process and your institution will join a select group of only 150 institutions worldwide to receive a full set of the Library."
MTSO's application included letters of support from Master of Divinity student Jess Peacock and Dr. Timothy Van Meter, assistant professor in the Alford Chair of Christian Education and Youth Ministry.
"I could not have asked for better news on Thanksgiving Eve," said Burnam, who began the ISSR application process in April. "MTSO is doing more and more in terms of looking at science and religion. This came along at just the right time."
Burnam said the ISSR Library will provide valuable resources for students pursuing two specializations recently introduced by MTSO: the Ecology and Social Change specialization for those pursuing a Master of Divinity degree, and the Ecology and Justice specialization for those pursuing a Master of Arts in Practical Theology.
"In looking at all the areas this collection takes in, it fits very well with the courses that make up those specializations," he said.
The ISSR Library Project is headquartered at St. Edmund's College, University of Cambridge, in Cambridge, UK. The collection is being delivered to MTSO the week of Dec. 5 and should be available for circulation soon.
The John W. Dickhaut Library, named for MTSO's founding president, is the school's primary information and research resource. With more than 130,000 volumes onsite, the library offers borrowers access to 48 million volumes through its membership in the Ohio Private Academic Libraries and OhioLINK consortia. It also subscribes to 250 periodicals.
Methodist Theological School in Ohio prepares leaders of many faith traditions for lives of significance in service to the church and the world. The school offers master's degrees in divinity, counseling ministries, theological studies and practical theology, as well as a Doctor of Ministry degree. For more information, visit www.mtso.edu.
CONTACT:
Danny Russell, director of communications
drussell@mtso.edu, 740-362-3322
Paul Burnam, director of the Dickhaut Library
pburnam@mtso.edu, 740-362-3435