Al Gore among participants
Climate conference brings faith leaders together at MTSO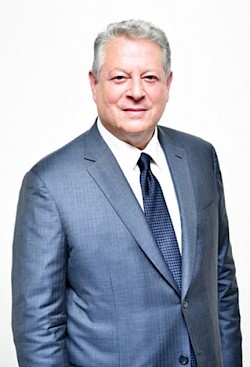 MTSO is preparing to host faith leaders and leading voices on climate at the three-day conference "On Food and Faith: Ministry in the Time of Climate Change." Participants will gather May 30 through June 1 on campus for the gathering, presented by MTSO, the Center for Earth Ethics, The Climate Reality Project and the Ohio State University Initiative for Food and AgriCultural Transformation. The application period has closed.
Conference leaders include Center for Earth Ethics Director Karenna Gore and former Vice President Al Gore, founder and chairman of The Climate Reality Project, who will participate for all three days and deliver a climate and agriculture presentation. Al Gore, who was the subject of the Oscar-winning documentary An Inconvenient Truth, was awarded the 2007 Nobel Peace Prize, along with the Intergovernmental Panel on Climate Change, for informing the world of the dangers posed by climate change.
As climate change becomes more pronounced, communities around the world will have to become more self-sufficient and sustainable. This new model of resilience may entail some hardship, but it also brings the opportunity to create new, more robust community relationships with the land and one another. It is here that faith communities have unique opportunity to guide others by providing space, pastoral care, education and leadership.
"On Food and Faith" will teach faith leaders how our current food system is contributing to the climate crisis, explore the impact climate change is having on farming and food security, and help empower attendees to take action on these issues in a way that aligns with their deepest values.