REGISTER NOW
Seven weeks 'til Schooler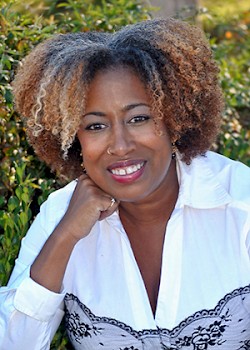 Wil Gafney, associate professor of Hebrew Bible at Brite Divinity School, will lead the 2018 Schooler Institute on Preaching Feb. 5 and 6. In addition to offering lectures, she will preach at closing chapel.
The Schooler Institute is offered free through the generosity of the Schooler Family Foundation. Advance registration is required and available here. 
An Episcopal priest and former Army chaplain, Gafney is the author of Womanist Midrash: A Reintroduction to Women of the Torah and of the Throne and a Wisdom Commentary, Nahum, Habakkuk, Zephaniah. She also is co-editor of The Peoples' Bible and The Peoples' Companion to the Bible.
Her sermons have been published in the books Those Preaching Women: A Multicultural Collection and The Audacity of Faith: Christian Leaders Reflect on the Election of Barack Obama.
Gafney will be speaking on womanist biblical hermeneutics, translation and interpretation, featuring excerpts from Womanist Midrash.
Valerie Bridgeman, MTSO's interim academic dean and associate professor of homiletics and Hebrew Bible, will lead a Schooler workshop and preach at opening chapel.