FIRST COHORT
MA in Social Justice students reflect on internships
MTSO will award its first Master of Arts in Social Justice diplomas in May, with a number of students in the first cohort completing the two-year program. The program includes social-justice internships, which for the first cohort are taking place this spring.
In video interviews, several MASJ students discussed their experiences at MTSO and their work as interns. View the videos here.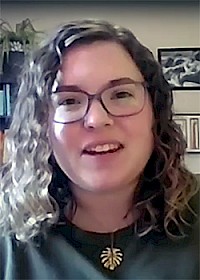 Rebecca Sperling is a policy research and analysis intern for Transactional Records Access Clearinghouse, a nonpartisan research center based at Syracuse University. She is analyzing the Biden administration's new immigration policy as she broadens her knowledge about the immigration system itself. Sperling's participation in an August 2019 trip to the country's southern border by an MTSO delegation of students, faculty, staff and trustees set her on a new vocational path.
"I actually started out as an M.Div. student," she said. "But because of the delegation trip down to the U.S.-Mexico border, I realized that I had a passion for immigrants' rights. This program allowed me to explore that more – so much so that I'm actually thinking about law school after I graduate this May."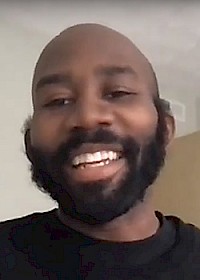 Interning with Community Development for All People in Columbus, Alexander Clemetson is working on the development and launch of the Linden Market. The new market will be started as a replica of the existing All People's Fresh Market before being turned over to organizers in the Linden neighborhood to run.
"What's been interesting from the social justice perspective is that this is a give-forward opportunity," Clemetson said. "So we're going to create this infrastructure and get it to be functioning and funded. And then we're going to move this support into the community, which is a very unique model."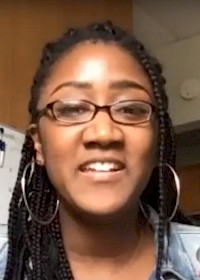 Austen-Monet McClendon is interning with Orita's Cross Freedom School, run by her home congregation, Pleasant Hope Baptist Church, in Baltimore, Maryland.
"We promote social consciousness and teach Black history and agricultural skills and other life skills to community youth and black youth in particular," McClendon said. "There's a long legacy of negative propaganda being directed toward the Black community. And what we do at Orita's Cross Freedom School is unpack that messaging and replace it with more affirming messages."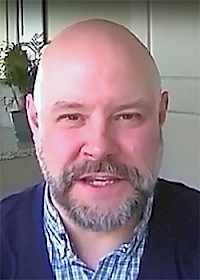 Mike Premo is spending his internship working with Community Development for All People on the creation of a new gathering spot, the South End Café.
"The idea is twofold," Premo said. "Number one, we want the cafe to be another place where people can come together and build community. The second goal of the cafe is to provide employment opportunities for people who are having a difficult time getting or keeping a job, whether it's returning citizens who are just getting out of prison or people who have been out of the workforce for a while, such as people who are coming out of recovery programs."